The Master Pipe Welding & Fitting (MPW) Program offered by Missouri Welding Institute is a nationally recognized top welding craftsman course. This course contains the core curriculum of our welding school. We've been teaching welding since 1994, and people from all over the country come to study at our institute in Nevada, MO. If you would like to become a professional welder, going through our Master Pipe Welding & Fetting Program is an excellent way to get started. Contact us online or by phone at (800) 667-5885 to learn more or apply.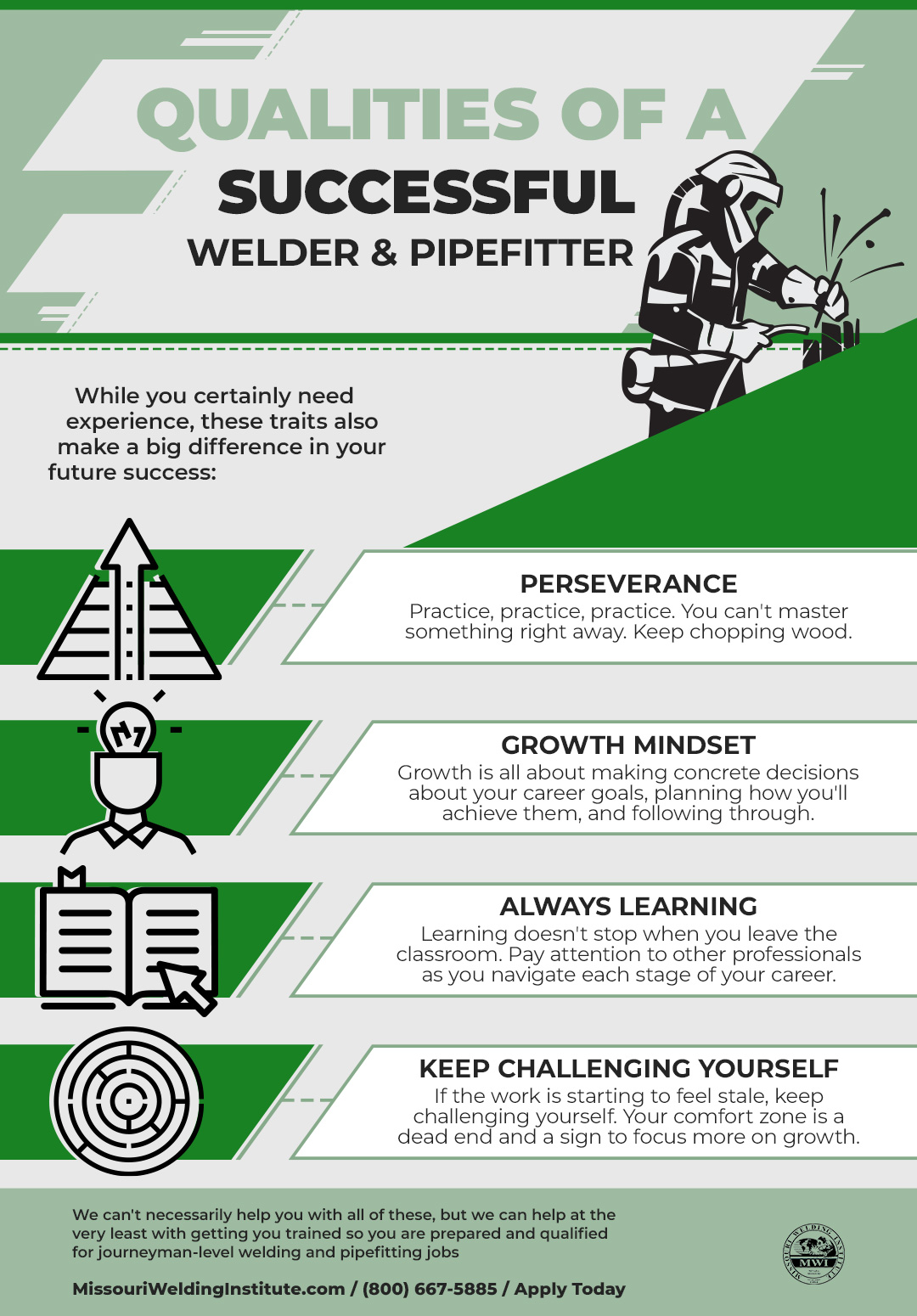 Course Description
This course is designed to train individual students to become more proficient in the field of pipe and structural steel welding. The course prepares a graduate for journeyman level positions as a fitter and/or pipe welder in manufacturing or job shop areas. Graduating from this course is based on competency. Students go at their own pace, but must have a minimum of 720 hours and passing grades to receive a diploma and Welder Performance Certification papers.
Subjects in this course include:
Welding Theory

Pipe Welding and Fitting

Basic Trade Math

Reading Blueprints

Welding Safety

Employment Training

And More
Each day of training involves one hour of classroom lecture along with seven hours of hands-on, in-the-shop training. It is designed to prepare you for a career as a welder or pipefitter by having you start doing the work you will be doing on the job in the future.
This course is 18 weeks long, 40 hours per week. As a student, you may emphasize one area or another, depending on your career objectives and overall capabilities.
Learn More About the MPW Course
Start Your Career as a Professional Welder or Pipefitter
Our staff are some of the most experienced welders and pipefitters around, and they take your career in the field as their own personal concern when you become enrolled as a student at Missouri Welding Institute. There are many benefits, challenges, and opportunities in this line of work — most prominent among them being stable, quality employment that pays a liveable wage. Some people dream of starting their own business, others dream of traveling the world. Both of these options are possible with a career as a welder or pipefitter. The opportunities are rich and you are only just beginning down your journey. If you want to succeed, however, you need commitment, a positive attitude, perseverance, and training. We can't necessarily help you with all of those, but we can help at the very least with getting you trained so you are prepared and qualified for journeyman level welding and pipefitting jobs.
If you intend to choose this career path, going through our Master Pipe Welding & Fitting Program is an excellent place to start. Contact us online or by phone at (800) 667-5885 to learn more or apply