Welding is one of the most valuable and versatile skills in modern history. In fact, a majority of products manufactured in the United States today require welding to produce and complete. And even beyond manufacturing, nearly every industry across the globe uses welders in some way, relying on skilled craftsmen to keep our infrastructure and systems operating properly.
The truth is nearly every industry relies on metal (and laborers who can fuse that metal effectively). It's no wonder welding is in such a high demand: The American Welding Society estimates 375,000 welders will be needed to fill open positions by 2026 in this country.
If you're considering a career in welding, this transferable skill set can be applied in a number of industries, locations and job types—giving you the freedom to find a career that's the perfect fit for you.
Key Benefits of a Career in Welding
Learn an in-demand trade, fast – At MWI, students can complete their training in 11 to 18 weeks (instead of two to four years like a traditional college) and be able to quickly enter a recession-proof career. 

No expensive college degree required – While the traditional college or university path is a good fit for many, it can also be an expensive one. A welding career path provides an undeniable opportunity to earn an above-average paycheck without losing a large portion of it to student loan payments. 

Work in a variety of industries – From metal fabrication and automobiles to construction and transportation, welding's transferable skill set can be applied in a number of industries, locations and job types—giving you the freedom to find a career that's the perfect fit for you.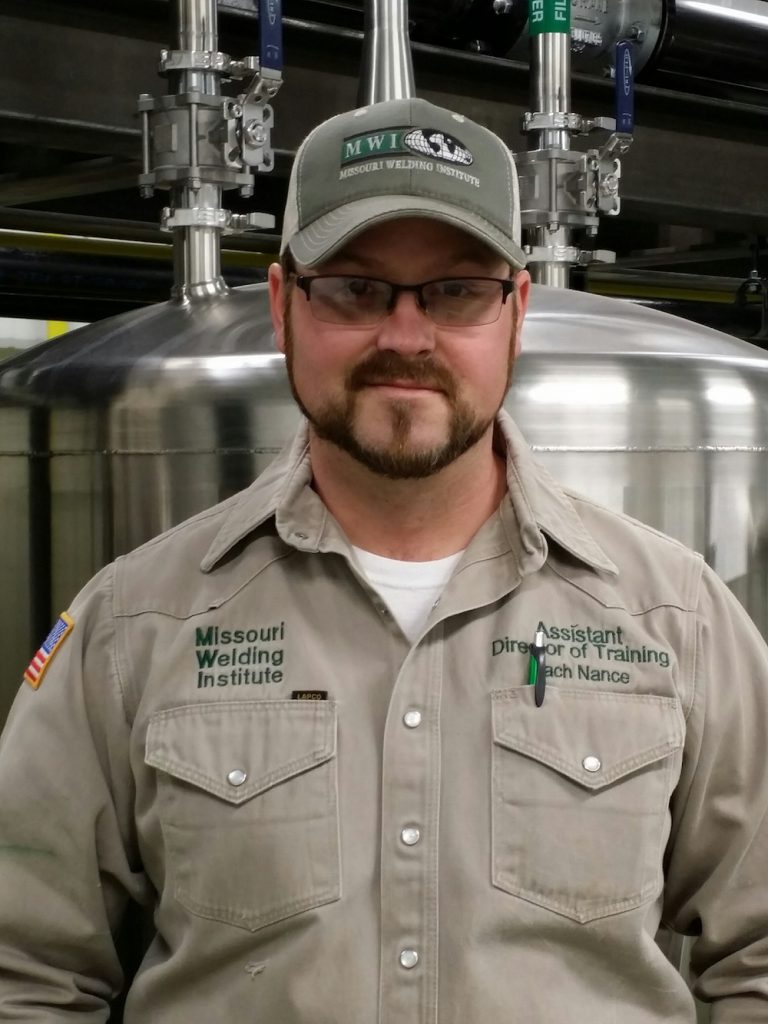 At Missouri Welding Institute, we give students the tools they need to blaze their own trail. We've helped more than 10,000 graduates prepare for their future and secure employment throughout the United States and overseas.
Our instructors teach students how to build a high-quality resumé, conduct successful job searches, and prepare for interviews and welding tests during our extensive placement class. Students can network with employers and contractors at our quarterly job fairs. Our job placement department routinely researches and posts available jobs to our exclusive MWI Graduates Facebook group to help graduates find employment across the country.
Want more information? Contact our placement director Zach Nance!
Your child's future is our priority
Sending your child off to their next phase of education is an extraordinary milestone in every parent's life. At Missouri Welding Institute, we take a personal interest in our students' wellbeing and look forward to partnering with you to help your child achieve success.
From admissions representatives to hands-on instructors, every member of the Missouri Welding Institute staff is committed to helping your child achieve financial success in a fulfilling trade. All our instructors are previous graduates of our institution and have a combined 223 years of experience. Our small class sizes mean your child will receive valuable one-on-one time with their instructor during each shift, assistance preparing for their job search and mentorship long after they graduate.
We appreciate your dedication to your child's future and look forward to helping them blaze their own trail. For our part, we will do everything possible to build on your foundation and ensure your student receives a high-quality education in a high-demand industry.
Campus Visits
We invite your family to tour our facilities and meet with an admissions representative to learn more about housing, course options, financial assistance and more.
Planning a visit?
Living in Nevada, MO
Your child's wellbeing is our greatest concern. The Nevada community has many resources to help them stay safe and healthy.
Medical Services
Essentials
Village Laundry & Dry Cleaning
Recreation
Transportation